Născut în 1890 Aurel Perşu a urmat cursurile Şcolii Superioare Tehnice din Berlin-Charlottenburg unde a terminat şef de promoţie în 1913. In 1924 brevetează în Germania primul automobil cu formă de picătură de apă (Raindrop Car), ulterior şi alte ţări brevetându-i invenţia. Mașina lui Aurel Perșu avea un coeficient aerodinamic de numai 0,22, putea lua viraje strânse la 60 km/h și nu avea diferenţial, deoarece distanţa dintre roţi este foarte mică.
The teardrop shape is most aerodynamic, with the least drag coefficient. Prius has a drag coefficient of 0.25 while the Schlörwagen had an incredible 0.15 cD. Basically, the Göttingen Egg was a wing on wheels.
Electric God: "Any BLDC motor can work as a pedal generator. Just need to get the gear ratio right so the motor spins at it's optimal RPM. When you know what is the motor KV, you can go also backwards. If you know your motor when pedaled is spinning at 1000 RPM and your Kv is 50, then you know each of it's phases ought to produce around 20v AC. If your pack is 48 volts and that same motor is used, you will need to spin it at
2400 RPM to get 48 volts…or there about. You will want 3 full wave bridge rectifiers. One across each pair of phase wires. This will create 3 sets of DC voltages. You can't just connect the 3 voltages together direct from the motor phases. That's just a motor dead short, you need the 3 rectifiers. Then you can measure which way the 3 currents flows are and connect plus to plus on all the rectifiers and minus to minus. Now the BLDC motor is a generator. Every bridge rectifier has an AC side and a DC side. The AC side is 2 connections. They go to any 2 motor phases. Connect another bridge rectifier to any other 2 motor phases. 3 rectifiers get all the connections between the 3 motor phase. Spin the motor with a volt meter attached to the DC side of any one of the rectifiers and you will read a DC voltage. Bridge rectifiers on the AC side have ~ next to those 2 legs and + or – next to the DC legs. It's pretty obvious how to connect them together. You still need a reservoir to level out the generated power, a small motorcycle acid battery will work for this or a capacitor bank. Or use a bunch of capcitors like (100v caps) all in parallel. They will act like a short term battery to level out the generated voltage. A 12V SLA (Sealed Lead Acid) battery can be used for lights, music .. Best solution is the capacitor bank, then power your lights and stuff off the main battery pack. A bunch of capacitors is going to be light and small and handle any voltage you throw at them. 100v caps will work at 20 volts or 100 volts. SLA's will need pretty much whatever their rated voltage is only. An outrunner hub is your best bet … cheapest, lightest and the most wattage for the least price.

This chinese solution is heavy, huge and inefficient. It does look like it has a BLDC motor in it, but they are using ceramic magnets and a transformer. I bet my solution using an outrunner, caps and a boost converter weights 50% less and delivers 50% more wattage. And is 50% smaller, it wastes 50% less mechanical energy. Outrunners are the best there is when it comes to weight, cost, size and power density. Get the outrunner and then connect it to pedals. If you have the pedals and gearing already, you can then look for a motor with the right KV to produce the voltage you want at whatever pedaling cadence you feel is comfortable. The power source is different, a 12v ATX PSU instead of pedaling to run a generator, but otherwise this charger is exactly what you need to build."
DIY Pedal Generator for Electric Bike or Trike – YouTube – Build bike pedal generator
EG: "Don't use super caps. Regular electrolytics are much cheaper, you don't need massive storage capacity, just something to level out the voltage, regular old cheap electrolytics. If your bundle of 4700uf caps is bigger than 4″ square, you've gone overboard. You need like 6 or 8 of them in parallel, should spend less than $30 on the capacitors. A bank of standard caps will sit right after the diodes to level out pedal power before it goes into the boost converter. Super caps for regen would go in parallel with the main battery pack."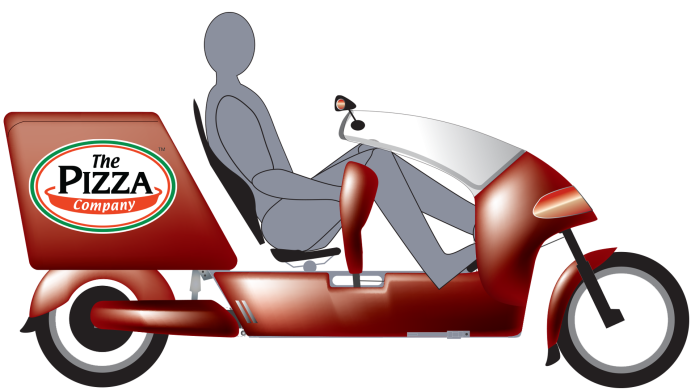 The generator drive acts like an automatic transmission for a bike. The rider's energy goes from the cranks to a hub that sends energy to both a generator and the back wheel via a chain drive. When the vehicle exceeds 10 kph / 6 mph all of the rider's energy goes to the generator. The rider can just pedal at a constant cadence free from the need to think about gears while exercising and producing electricity to supplement the battery. An added benefit of the Generator Drive System is that when the rider encounters a hill too steep for the motor to manage, the vehicle slows down to 10 kph / 6 mph and the rider's energy goes back to the back wheel to help the Electrom up the hill. electrom.ca

The Electrom is built on a modular platform that will be able to run a variety of electric drive systems to suit local laws. Whether you need a direct drive hub motor, geared hub motor, or mid-drive system, all are possible with the Electrom. It can qualify as a moped in many countries. The moped designation allows for more power and a higher top speed than a regular e-bike. indiegogo.com/electrom-light-electric-vehicle
Grant Sinclair Iris, PodBike & Arcimoto :
Performance
| | |
| --- | --- |
| Acceleration | 0-60 in 7.5s |
| Top Speed | 80 mph |
| Turning Circle | 27 feet |
| Range | 70 mi or 130 mi |
| Power Plant (kW) | Dual 25kW |
| Power Plant (HP) | 67HP |
| | |
| --- | --- |
| Battery System | Lithium-Ion (Iron Phosphate) |
| Integrated Charger | 120v & 240V auto-switching |
| Passengers | 2 in Tandem Configuration |
| Brakes | Regenerative & Hydraulic |
| Seat Belts | 3+2 Dual Harness |
| Direction | Forward & Reverse |
| Visibility | Single Wiper & Defrost |
| Heating | Heated Seats & Hand Grips |
| | |
| --- | --- |
| Overall Length | 109″ (9ft 1in) |
| Overall Width | 61″ |
| Max Height | 61″ |
| Ground Clearance | 5.75″ |
| Wheelbase | 77.5″ |
| Weight | 1,100 lbs. |
| | |
| --- | --- |
| Cooling | Full HVAC |
| Hard Shell | Panel Enclosure |
| Soft Shell | Panel Enclosure |
| Storage | Rear Tailbox |
| Audio | Bluetooth Speakers |
| Additional Charging | Solar Panel Roof |
| Battery | 130-mile extended range pack |
| Deliverator | Panel enclosure with hot/cold storage |
| Storage Accessories | Racks for bike, surfboard, kayak, golf clubs or luggage |
| Fit & Finish | Dashboard, upholstery and color |